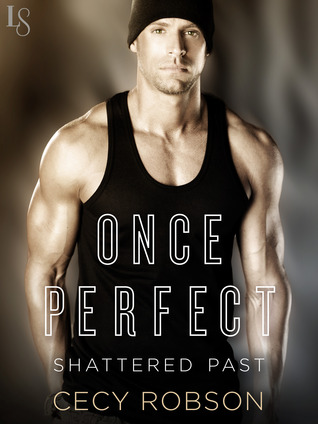 Rating:
★★★1/2 stars
Date Published: October 7th, 2014
Publisher: Flirt
Synopsis:
His life was never easy. Hers wasn't supposed to be this hard. They come from different worlds, but fate lures them together in a way neither expected in Cecy Robson's raw, steamy New Adult debut—perfect for fans of Monica Murphy and J. Lynn.
Evelyn Preston's future once looked perfect—until her wealthy father was caught in an embezzlement scandal and took his own life. Alone and struggling to pay her college tuition and bills, Evelyn finds a job as a waitress at the ultra-hip nightclub Excess, where she used to have more in common with the privileged private-school clientele than her fellow staff members. But something attracts her to the sexy six-foot-four bouncer and underground MMA fighter Mateo Tres Santos. Although they've led different lives, their troubled pasts bonds them in both survival and love.
Mateo is ex-army who wound up in prison for assaulting the man who harmed his sister. Now he's feeling the same protective impulse for this petite blond waitress. When Evelyn experiences a panic attack at the club, Mateo comes to her rescue. And when Mateo is wounded shielding her from a brawl, Evelyn returns the favor and comes to his aid.
As their attraction intensifies, Mateo is determined to find out what nightmares are lurking in Evelyn's past—even if that means tackling his own to save her.
The first thing that caught my eye when I saw this book was the cover. I thought the cover model for Mateo was pretty darn good looking and very nicely muscled. After reading the blurb, I was even more intrigued because I was looking forward to seeing how Evelyn and Mateo got along.
I liked the way the story started out. It was interesting seeing how Mateo came onto Evelyn's radar and into her life. I was intrigued as to why Evelyn was claustrophobic and afraid of the dark. I've got to say, I was really surprised by the entire story. Parts of it were great and parts of it I felt were over the top and not completely elucidated on. I also felt like I was on a roller coaster; parts of the story were really high drama and others were much slower compared to them.
When it comes to Evelyn and Mateo, I liked them quite a bit. They had great chemistry and I like that they just didn't rush into a relationship although it did seem to happen pretty quickly. Family added a lot of the drama. I really did not like Mateo's parents. They were just poisonous to everyone around them. I did love the relationship between Mateo and his sisters. I do hope they'll be getting their own stories so I can see how Mateo and Evelyn are doing. There's a lot of potential in this series and I look forward to staying with it through the end. This is my first Cecy Robson novel and I don't expect it to be my last.
Cecy (pronounced SESSY) Robson is the New Adult Romance author of Once Perfect, Once Loved and Once Pure and the award-
winning author of the Weird Girls Urban Fantasy Romance series. A self-
proclaimed professional napper, her list of talents includes jaw-
dropping knowledge of useless trivia, the ability to make her hair big, and a knack for breaking into song despite her family's vehement protests. A full-
time writer, registered nurse, wife, and mother living in the Great Northwest, Cecy enjoys spending time with her family and silencing the yappy characters in her head by telling their stories.
*Thank you to the publisher for providing a copy via Netgalley in exchange for an honest review. All opinions are my own and I was not compensated for them in any manner.*