The covers are really amazing. The one for Valon gave me chills while the one for HideenMonsters is so beautiful it's almost poetic.
Publication Date: December 2014
Synopsis:
Before there was Luka Sergeyev, there was a boy by the name of Valon Ahmeti, born to a Russian mother and an Albanian father. His life was not an easy one and he should have long succumbed to death, but prevailed, as only he could, into a life of hell and debauchery. Beauty derived from cruelty... Bloodlust born of agony... Some minds can't handle torture... It breaks them...
Publication Date: Early 2015
Synopsis:
Until Luka...
Aleksandra Volkov happily escaped into the oblivion that alcohol and pills provided, longing to forget the memories that plague her. But sometimes, it takes someone as equally broken to mend the fractured pieces of her life.
Until Alex...
Luka Sergeyev willfully courted death by living in the midst of the very people who would have him killed if the truth of who he was ever came out. But he would gladly take that risk if it meant she would look at him like he mattered for just a little while longer. When it comes to life within the Volkov Bratva, love comes at a price, secrets are common, and most of all, one's survival is not guaranteed.
Also in the Volkov Bratva Series...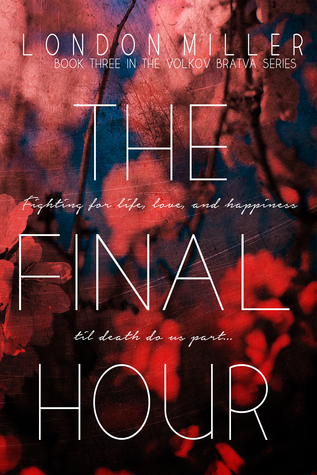 About the Author
With a degree in Creative Writing, London Miller has turned pen to paper, creating riveting fictional worlds where the bad guys are sometimes the good guys. Her debut novel,
In the Beginning, is the first in the Volkov Bratva Series. She currently resides in southern Georgia where she drinks far too much soda, and spends her nights writing.