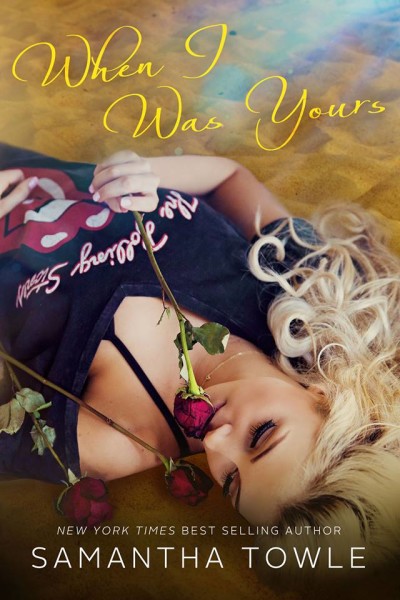 Release Date: November 10, 2015
"What?" I stared back at him, unblinking.
He moved closer, taking my face in his hands. "I love you, Evie. I look into the future, and the only thing I see clearly is you. Marry me."
What's an eighteen-year-old girl who was madly in love with her nineteen-year-old boyfriend say?
Twenty-four hours later, I married Adam Gunner at a Vegas chapel to the sounds of "Livin' on a Prayer" by Bon Jovi. Not the best omen. I get that now.
Then, exactly one week later, I left him. I walked out, leaving behind my wedding ring, annulment papers, and my heart, and he never knew why.
I haven't seen him since. Not in ten long years.
Now, he's here, standing before me. Looking at me with nothing but hurt and hatred in his eyes, he wants answers.
*When I Was Yours will be available for pre-order for $2.99 and will go up to regular price of $3.99 after release day.*
Please head to Samantha's FB page as she is giving away an e-book ARC of this book!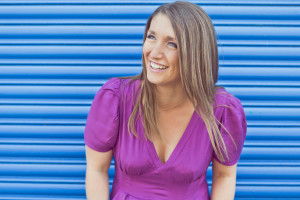 New York Times, USA Today, Wall Street Journal and international bestselling author Samantha Towle began her first novel in 2008 while on maternity leave. She completed the manuscript five months later and hasn't stopped writing since.
She has written contemporary romances, THE MIGHTY STORM, WETHERING THE STORM, TAMING THE STORM, TROUBLE, REVVED and REVIVED.
She has also written paranormal romances, THE BRINGER and the ALEXANDRA JONES SERIES, all penned to tunes of The Killers, Kings of Leon, Adele, The Doors, Oasis, Fleetwood Mac, and more of her favourite musicians.
A native of Hull and a graduate of Salford University, she lives with her husband, Craig, in East Yorkshire with their son and daughter.
Now coming to Hearts of Blue, this teaser is hot! See for yourself!
#HeartsOfBlue is coming #Nov19th #StarCrossedLovers #love
@lhcosway
She upholds the law. He breaks it.

Two blue hearts, both alike in bravery
In not-so-fair London, where we lay our scene
From gun crime to petty theft
Where family is blood and survival makes hands unclean
In this place, we find two hearts who should be foes
And yet, amidst the turmoil their love still grows
Misadventure abounds and the divide will bring them strife
But with luck, death doesn't always mean an end to life.

Hearts of Blue is a standalone contemporary romance that tells the story of star-crossed lovers Karla Sheehan and Lee Cross, a police constable and the thief who steals her heart.
Add the book to your Goodreads!
L.H. Cosway has a BA in English Literature and Greek and Roman Civilisation, and an MA in Postcolonial Literature. She lives in Dublin city. Her inspiration to write comes from music. Her favourite things in life include writing stories, vintage clothing, dark cabaret music, food, musical comedy, and of course, books. She thinks that imperfect people are the most interesting kind. They tell the best stories.
Make sure you head on over to LH Cosway's Facebook Page as she will be giving away an ARC copy of HEARTS OF BLUE!
I've been looking forward to Brooklyn & Beale for a long time! Check out this teaser from Olivia Evan's next book!
#BrooklynAndBeale is coming #Dec1st
#LoveOrLoyalty #MusicianLife #AChoiceMustBeMade
Decmeber 1st, 2015
The life of a session musician is rarely easy. After consecutive tour cancellations and a stack of unpaid bills, Chloe Bennett fears her dream has come to an end.
Then everything changes.
Indie rocker Reid Ryder needs a replacement violinist for his tour. For Chloe, it's the opportunity of a lifetime. For Reid, it's a checkmark off his list. Already battling addiction, guilt, and his inability to write new music, Reid's hopeful that things are finally falling into place.
But life is never predictable.
When the tour begins, he finds himself drawn to Chloe. She challenges and inspires him. Their onstage chemistry is electric. To the outside world, they're the perfect match. To those involved, however, it's not so simple. When Reid's no longer sure that the future he planned is the one he wants, a choice must be made.
Love...or loyalty.
Amazon US:
http://www.amazon.com/dp/B017DVIT88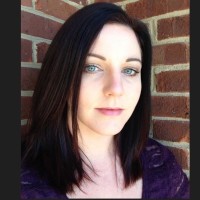 Olivia Evans is a dreamer by day, writer by night. She's obsessed with music and loves discovering new bands. Traveling the world and watching the sun set in every time zone sounds like heaven to her. A true Gemini, she follows her heart blindly and lives life to the fullest with her husband, son, and friends. Her other loves are: Chuck Taylors, Doc Martens, concert tees, gangster movies, sports, wine, craft beer and her shih tzu's.
Please head to Olivia's FB page as she is giving away an e-book ARC of this book!
Title: Just Close Enough (Alabama Secrets Series #2)
Mature NA Contemporary Romance
Goodreads
Synopsis
When Alexander Volkow raced into Crossroads, Alabama and bought up half of Broad Street, the entire town questioned his motives, but he didn't care. He did it for one reason and only one reason — to find the man who went AWOL from the military with his brother, Kon. Knowing Kon, something is terribly wrong, and Alex is set on retribution.
But when all roads lead to the town's favorite daughter, who just happens to be the missing man's fiancée, Alex can't help but be mesmerized by her alluring southern charm and sexy little snort.
A woman searching for a way out…
No amount of bartending, snake charming, or organic cotton growing can stop the fear blooming inside Polly Anna Coots. She knows if her MIA fiancée is found alive, he'll want to follow through with their marriage plans, but she has had a change of heart — and not just because of the new man she can't get out of her head. If her fiancée returns and she reneges on their future, she'll end up DOA.
When one of Polly Anna's snakes runs Alex off the road, sparks fly, and the two embark on a steamy collision course in a small town filled with secrets that add fuel to the smoldering fire.
Can either one of them get just close enough to acquire what they need from the other without falling in love?
*Can be read as a stand alone.
Pre-order Just Close Enough
(price will go to $3.99 on
Dec 1
Launch day)
Just in Case (Alabama Secrets Series #1)
Purchase Just in Case
for only $0.99!
Elizabeth Marx writes deeply emotional romances that take her readers on a roller coaster ride through desire and despair. She is not afraid to push you over that first drop just when you think you know what's going to happen next. Her writing is described as hilarious, heartbreaking, and heartwarming. Her characters achieve the 'happily ever after' through a journey of poignant and passionate moments.
Elizabeth resides in Chicago with her husband, girls, and two cats who've spelled everyone into believing they're really dogs.
If you want to be the first to know about her new releases please sign up for her newsletter: https://goo.gl/83blZV
She loves hearing from readers, contact her at: