I have an epic #TeaserTuesday for you! I've got two teasers, one from each of these highly and eagerly anticipated books!
Win a kindle ARC of #ThePaperSwan (available August 4th, 2015) + a $10 Amazon Gift Card! #DarkAndSexy #SummerReads @leylahattar
They say it takes 21 days to form a habit.
They lie.
For 21 days she held on.
But on Day 22, she would have given anything for the sweet slumber of death.
Because on Day 22, she realizes that her only way out means certain death for one of the two men she loves.

A haunting tale of passion, loss, and redemption, The Paper Swan is a darkly intense yet heartwarming love story, textured with grit, intrigue, and suspense. Please note: This is NOT a love triangle.

A full-length, standalone novel, intended for mature audiences due to violence, sex and language. Subject matter may be disturbing for some readers.
Leylah Attar writes stories about love - shaken, stirred and served with a twist. When she's not writing, she can be found pursuing her other passions: photography, food, family and travel. Sometimes she disappears into the black hole of the internet, but can usually be enticed out with chocolate.
Next up is a teaser from Monica Murphy's In the Dark, featuring Gabe!
Coming August 25th! Pre-order your copy now!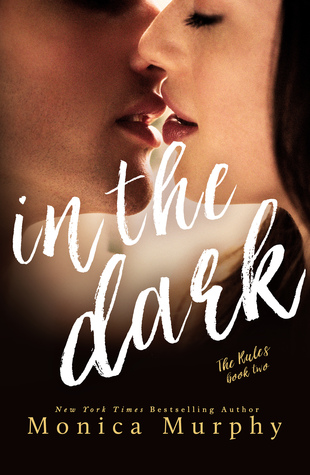 Stuck spending the summer with his screwed up family, Gabriel Walker is bored out of his mind and looking for an adventure. And he seems to find it with the hot girl who lives next door. The attraction between them is instant. Electric. Soon they're spending every stolen minute together. Talk about the perfect summer fling…

Lucy isn't what she seems. She doesn't live next door—she's the girl who's been hired to house sit for the summer while the family goes on a worldwide vacation. If Gabe wants to believe she's a spoiled rich girl looking for some fun, she can go along with that. After the summer, she'll never see him again.

They don't count on running into each other at college. Now Lucy must keep up the pretense of being a rich girl—and it's exhausting. She knows she's falling in love with Gabe and she's scared he feels the same. Will he still care about her when he discovers the truth?
New York Times, USA Today and international bestselling author Monica Murphy is a native Californian who lives in the foothills below Yosemite with her husband and three children. She's a workaholic who loves her job. When she's not busy writing, she also loves to read and travel with her family. She writes new adult and contemporary romance and is published with Bantam and Avon. She also writes romance as USA Today bestselling author
Karen Erickson
.