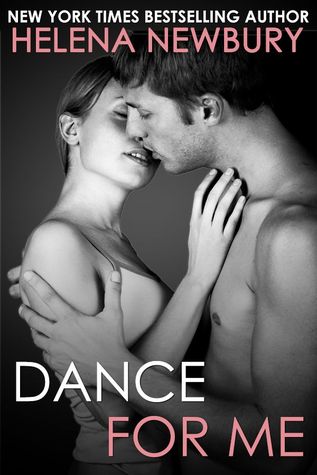 Rating:
★★★★ stars
Date published: June 25th, 2013
Publisher:
Foster & Black New Adult
Synopsis:
Natasha is one of the most promising ballet dancers at the prestigious Fenbrook Academy of Performing Arts and she's just landed a life-changing audition. But no one knows the guilt she carries...or the damage it makes her inflict on herself when she's alone.
Darrell is a multi-millionaire designer at 25. But past traumas have pushed him into isolation and the intense pressure of his work has brought him to the edge of burnout. Seeking inspiration, he sees Natasha dance and hires her as his muse.
As she dances for him, the two become entwined in a passionate but troubled relationship. He starts to see the pain inside her and helps her gradually lower her defenses...but Darrell has demons of his own. Can two broken people save each other? Or will the darkness they're hiding consume them both?
This New Adult Romance is recommended for 17+ due to mature themes, sexual situations and language.
I love reading books by new to me authors. There's always the chance I'll love a book and the chance it won't live up to the promise in its blurb. Thankfully this book delivers and does so in a way that leaves you turning pages.
Both Natasha and Darrell are dealing with pain from unresolved issues from their childhoods. Natasha deals with it one way and Darrell has channeled it into another. Both of them think they're managing until they meet each other. It was really easy for me to like both of them. They're driven to do things that they think will keep their demons away. I didn't like how quickly their courtship went. I'm not saying they jumped in bed together right away, but the pace at which they moved still seemed fast. I also wish some of the ballet terms had been defined or that a glossary had been provided. I didn't know many of the terms and had to look them up.
Besides the characters, I liked how the story flowed. I also liked Natasha's friends. They gave Natasha great advice and were there for her when she needed them. I also liked Neil, Darrell's friend. He too was was a great friend, even when what Darrell did went against his beliefs. I also liked how unique this story was. This story was emotional and definitely gave me food for thought, without being too over the top.
I'm really glad I read this book. It was a quick read from start to finish and I enjoyed it. I'm looking forward to reading more from this author and hopefully about some of the people I met at Fenbrook Academy.
Currently FREE on all retailers!

I'm a New Adult Romance author with a love of bakingly hot summer days, strawberry gelato, good coffee and interesting people. Unlike the characters in my book, I cannot dance, act or play anything (though I am substantially more flexible since I started writing Dance For Me and tried doing dancer's stretches, so I'm hoping that something will rub off on me from each book). My first book was published in June 2013 and hit various bestseller charts across the US, UK and Canada. In September, just before the sequel came out, I became a USA Today and New York Times bestselling author, at which point I fainted.
I sometimes write in a very noisy, very busy coffee shop which means I end up mainlining caffeine to keep my seat. You'll know when this happens because I'll still be on Twitter that night at 4am.
I love meeting and talking with other authors, traveling to new places and discovering new books. You can find me on
Twitter
,
Goodreads
,
Google+
and
Facebook
, or just drop me an email at helenanewburyauthor@gmail.com
*Thank you to the author for providing a copy in exchange for an honest review. All opinions are my own and I was not compensated for them in any manner.*