Rating:

★★★★
stars
Date published: January 24th, 2014
Publisher: Posit Publishing
Synopsis:

We weren't supposed to be friends. We weren't even supposed to like each other.
I'm Michael Grath. I'll admit I was elected to Congress on my Republican family history. I was out to make a name for myself, until I met Jessie Clark, a spitfire Democrat.
She'd be my nemesis, if I could just stop thinking about her. We've got nothing and everything in common, and one big issue that divides us. All of this is going to land us in more than one compromising position.
And like I said, we weren't supposed to be friends, we weren't even supposed to like each other, and we certainly weren't supposed to fall in love.
I never seen a Republican and Democrat get along, and I know there are political pundits who are couples who vote on opposite sides of the party line. I've always wondered how they make their relationships and marriages work. Well, Mary Whitney has written a story that gave me an idea of what it might be like.
The story starts off with a very interesting first meeting between Michael and Jessie. I will admit to being torn between wincing and laughing. It's both humorous and embarrassing. It was very easy to get to know both of them as the story is told from both their viewpoints as well as that of others. Both of them are likable and it was interesting to see how their courtship commenced. was really rooting for them to find a way to work out their issues. I do wish there are had been some interaction between Michael and his ex. I would've liked to understand why she became so greedy all of a sudden.
The story flowed really well and there was never a dull moment. It's funny, sweet, and thought provoking. All relationships require lots of work to be successful but when you've got a difference in opinion and beliefs it becomes even tougher. This was my first Mary Whitney book, but it won't be my last.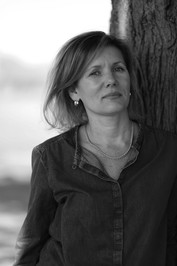 Mary Whitney blames Laura Ingalls Wilder and Margaret Mitchell for her obsession with romance novels. At an early age, Mary fell in love with the Little House series and its dreamy hero, Almanzo Wilder, who only wanted Laura to be Laura. Like many women, Mary later graduated to the ultimate, tall and dark bad boy, Rhett Butler, who loved Scarlett despite her flaws.
Mary has lived around the U.S., and after a first career in the non-profit world and politics, she's settled in Northern California with her husband and daughters. She spends her days writing characters she hopes somehow capture the romance of Rhett and Scarlett and Almanzo and Laura. She's a firm believer in what Rhett says to Scarlett: "You should be kissed, and often, and by someone who knows how."
* The publisher provided a copy for review via Netgalley in exchange for a honest review. All opinions are my own and I was not compensated for them in any manner.*