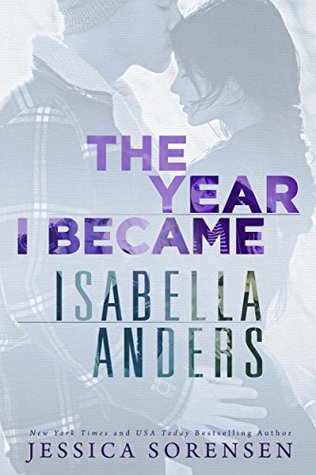 Rating:
★★★★★ stars
Date published: September 8th, 2015
Publisher: Borrowed Hearts Publishing LLC.
Synopsis:
Isabella Anders has always been the girl that never fit in. Most days she feels invisible, especially when she's around her older sister, Hannah, who catches the eye of everyone, including Kai and Kyler, the boys who live next door.
Isabella has had a crush on Kyler for years, but knows he'll never see her as anything more than Hannah's little sister, unless she finds a way to standout.
When Isabella gets an offer from her grandmother to travel overseas for the summer, she seizes the opportunity, hoping she'll discover more about herself. And she does, but not in the way that she expected.
Three months later, Isabella returns home an entirely new person. The change is enough to catch both Kyler and Kai's attention. But Isabella is still struggling with what she discovered over the summer and until she deals with the truth, she'll never truly be herself.
No one writes teenage angst the way Jessica Sorensen does. She has this way of reaching into my chest and bringing out all these emotions and feelings I had as teenager. I can't always relate personally to the experiences her characters have, but I can always empathize with them.
I fell in love with Isabella from the first page. I hated how she felt in her own home. Her parents were no help or support and neither was her older sister Hannah. I wondered if it was any surprise Isabella didn't feel comfortable in her own skin. I liked how sweet Isabella was. Even with everything going on around her, I loved that she never gave up trying to reach her family. I loved how she was with Kai and Kyler even if they didn't give her the time of day before her metamorphosis. I don't know if I'd be able to do the same if I was her. I would've given up on all of them a long time ago.
When things happened at home that led to Isabella getting out of the toxic environment for three months, I was ecstatic for her. Granted she was leaving home with a broken heart of sorts, but she was out of the stifling company of her parents and sister. I loved seeing her blossom and bloom during her escapades with her cousin Indigo and grandmother. I also loved how she kept up with who she wanted to be when she came back and her new avatar threw lots of people into a spin. I hated how insecure she was even when she was getting lots of attention but it was easy to understand why when she'd been told she wasn't worthy all of her life. I was so glad to see Isabella coming out of her shell and making new friends as well as being friendly with old ones.
I've got to say for a seventeen year old, Isabella is remarkable. She handled numerous sticky situations with aplomb. I totally admired her for trying to find out who she was and where she'd come from. I also admired her for sticking to her guns to try and find out who she was and what she wanted. The way this first book ended, I know the second one is going to be difficult to wait for, but I have a feeling Jessica Sorensen will make my wait worthwhile.
Jessica Sorensen is a New York Times and USA Today bestselling author from the snowy mountains of Wyoming. When she's not writing, she spends her time reading and hanging out with her family.
*Thank you to the publicist for providing a copy in exchange for an honest review. All opinions are my own and I was not compensated for them in any manner.*