Today's #TeaserTuesday is from
In the Dark
by Monica Murphy and it's so hot! Check it out and don't forget to pre-order!
Coming August 25th! Pre-order your copy now!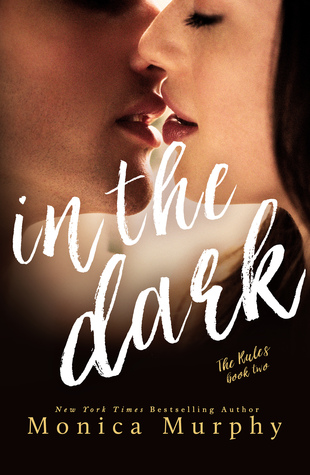 Stuck spending the summer with his screwed up family, Gabriel Walker is bored out of his mind and looking for an adventure. And he seems to find it with the hot girl who lives next door. The attraction between them is instant. Electric. Soon they're spending every stolen minute together. Talk about the perfect summer fling…

Lucy isn't what she seems. She doesn't live next door—she's the girl who's been hired to house sit for the summer while the family goes on a worldwide vacation. If Gabe wants to believe she's a spoiled rich girl looking for some fun, she can go along with that. After the summer, she'll never see him again.

They don't count on running into each other at college. Now Lucy must keep up the pretense of being a rich girl—and it's exhausting. She knows she's falling in love with Gabe and she's scared he feels the same. Will he still care about her when he discovers the truth?
New York Times, USA Today and international bestselling author Monica Murphy is a native Californian who lives in the foothills below Yosemite with her husband and three children. She's a workaholic who loves her job. When she's not busy writing, she also loves to read and travel with her family. She writes new adult and contemporary romance and is published with Bantam and Avon. She also writes romance as USA Today bestselling author
Karen Erickson
.