Rating:
★★★★
1/2
stars
Date published: November 18th, 2014
Publisher: Realm Press
Synopsis:
She's everything Dan Vindico has ever wanted. Fionna Styler embodies every single thing he told himself could never exist inside of one woman. She's beautiful, smart, funny, powerful, and she's his… almost.
No one can know they're together. The Interfeci would never let her live. It was an inevitability, but Dan simply cannot resist her.
After a vow to somehow keep her safe, Dan learns what that really entails. Betrayal, scandal, millions of dollars, and watching her in the arms of other men are only the beginning, when danger intrudes into every sanctuary he secures.
Dan can't determine if the demons in his soul or the monsters outside are more vicious, but Fionna's life depends solely on him. That blasted tomb is ever-present in his mind. Can he save the Angel who managed to pull him from the depths of hell, the one he longs to make his own?
I thought I was going to be reading something holiday-ish from the title. Instead, I got a kick ass book beyond anything I was expecting. I feel like I should be honest and let you know this book really is a five star read, but since I've started this series on book 5, I was only a little lost about what had happened in the past.
From what I was able to understand from the story, Dan Vindico has been though a lot this past decade. Things are still really stressful for him on the work front and now things are getting hotter both there and with the new woman in his life Fionna. I loved seeing the two of them together. I think one of my favorite things about them was how well their energies meshed together. Part of the reason this story was so interesting was the fact it had a paranormal aspect to it. I was fascinated by the idea of Gifted vs. Non-gifted. Jillian Neal does a fantastic job at world building. Even though this is book five, I was able to pick up on how the world worked.
The story is told from multiple points of view, even though the most pervasive is Dan's. I liked that I got to see what was happening through the eyes of other characters in the story. I'm really quite intrigued by this series and am going to try and catch up before book 6 comes out. The story is action packed and fast paced, and you will find yourself laughing, getting angry, and fanning yourself, all while being glued to the edge of your seat.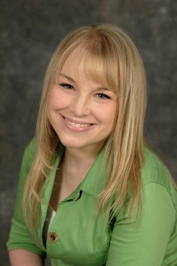 Jillian Neal is a Romance writer with a passion for passion who pens strong, character driven novels, told from the male perspective. Her guys aren't afraid to let us inside their minds or inside their bedrooms. They're hot on the trail of a sinister criminal organization when they're not burning up the bed sheets.
She's a self-proclaimed 'Southern girl with a sassy mouth.' Her coffee addiction is barely legal, and she's most often running around with her hair and her pen on fire! She's full of smarts, sass, and sizzle and that's a lot to get into barely five feet of girl with her head always in the clouds.
*Thank you to the author for providing a copy in exchange for an honest review. All opinions ar emy own and I was not compensated for them in any manner.*